Gift Certificates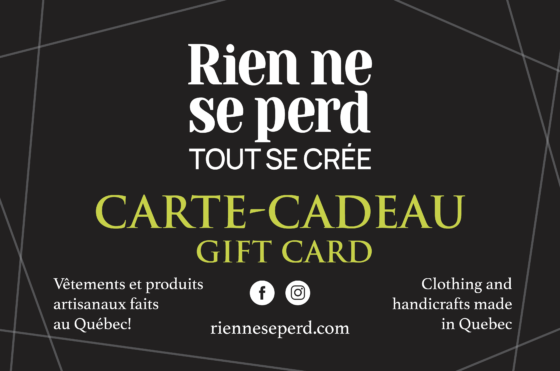 The lucky person to whom you offer this gift certificate will be able to choose from our clothing and accessories as well as more than 7000 products made in Quebec by over 130 artisans. He or she will be able to spend it in two ways:
Shop online
Come to our Saint-Sévère workshop boutique, in Mauricie, located 8 minutes from Yamachiche. We are open 7 days a week, year round!
You can also buy one of our greeting cards to insert your gift certificate! We can even write a little note for you in the greeting card. Let us know in the comment box when ordering. You can have the gift certificate delivered directly to the recipient's home or have it delivered to your address. Choose the option that suits you best from the virtual and plastic versions.