Loyalty Program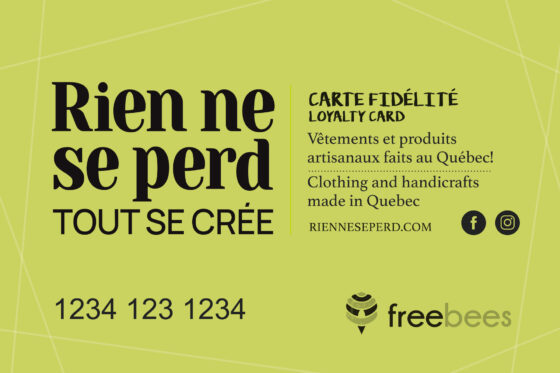 Are you a loyal follower of Rien ne se perd, tout se crée…? We want to reward you!
Join our free loyalty program and accumulate points to spend at our Saint-Sévère boutique and online. Each time you make a purchase we us, you will receive 1% of that purchase, which will be given back to you in cash that you can spend with us on your next purchase. You can also accumulate this money and spend it on a future order. On your birthday, you will also receive $5 back on your card if you purchased within the last year.
Apply for your loyalty card when you place your order or click here to create your loyalty account now!